Key Features
Up to 100kg per door leaf
Cavity Sliders Suit 90/92mm studs
Suit Timber & Glass doors
Top hung sliding systems
Flush set tracks available
No floor tracks
No pelmets required
Cost effective
Maintenance free
Custom made
Large range available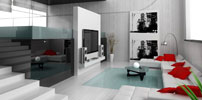 Space Saving Ideas for Home or Office
The Smooth Cavity Sliding Doors system offer a high quality solution to the much dreaded challenge of optimising the available space inside any given room. By effortlessly sliding into the wall, and excluding the now antiquated look of 'pelmets', the slimline design allows the ceiling line to continue throughout the walkway on the same plane, achieving the desired open feel, which is both pleasing to the eye and extremely practical.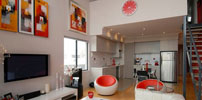 Its Your Decision, Your Choice
Incorporating European designed sliding door hardware, Smooth Door Systems ensure the smoothest possible motion, with the added benefit of maximising the weight loading capacity to 100kg per panel. This makes our system perfectly suitable for an equally wide range of applications both in the commercial and domestic sector.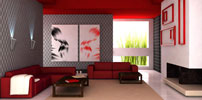 Features Available - Soft Closing & Opening
Whether it be your office, home or anywhere that has internal doors - by gently guiding the door into its closed or open position, the reliability and efficiency of this value added system will make it an effortless joy to open or shut any door, whilst at the same time dramatically reducing the noise factor and likelihood of accidents often associated with the slamming action of both hinged and sliding doors. View the video on UTube here .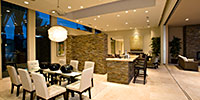 Aesthetics
The Smooth Door Systems, cavity sliding door frame consists of slimline trims that continue along the entire perimeter of the opening, from the cavity collar, alongside the top track and down the closing end jamb. This achieves a beautifully uniform look and assists in concealing any imperfection in the plaster, which lines the wall and the bulkhead. Furthermore, our system can accommodate different ceiling heights from one room to the next without jeopardizing its aesthetic appeal.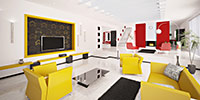 Personality
As a standard, we offer a silver anodized finish for all the exposed components of our sliding system. However, at Smooth Door Systems, we like to encourage our customers to stamp their own personal touch to any opening. We offer an option to powder-coat these components in any of the many standard Aluminium powder-coating colors available in Australia. Color can be used to maintain a color theme throughout the home or office or as a feature statement.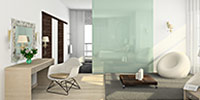 Practicality
Smooth Door Systems, cavity sliding door frames are distributed in a semi assembled form. This makes the installation process as quick and easy as possible, saving time and effort. Once the frame is in place and the wall has been fixed to it, the door can be retro fitted at a later and often more convenient time, avoiding the risk of damage while further works are taking place.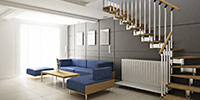 Versatility
The weight bearing capacity of our sliding hardware can be maximized to carry up to 100 kgs per panel, which allows for a wide range of door sizes and door types including, but not limited to - frameless glass, framed glass, timber, MDF, perspex, etc. This versatility makes our sliding door system perfectly suitable for an equally wide range of applications, both in the commercial and residential sector.
Technical Documents
Smooth Door Systems offer advice on the most appropriate Door type for your specific needs. Smooth Door Systems also make available CAD drawings of all door systems for incorporation into your plans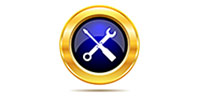 Care & Maintenance
A simple care and maintenance guide is available from our Documents page. It contains the six (6) simple maintenance procedures to follow to ensure your Smooth Doors remain in optimal condition. View here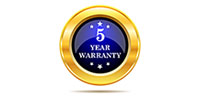 Warranty
Smooth Door Systems warrants that its products are supplied for their intended purpose and free of manufacturing defects and material flaws for 5 years from the date of purchase. Conditions apply. For full details please download our Warranty form available from our Documents page. View here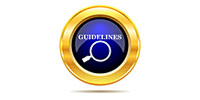 Fitting Instructions
Smooth Door Systems have detailed fitting instructions for all door systems sold. We also offer after sales advice for the installation of our door systems. View here